One of the best and definitely most effective skincare products I have purchased is actually a tool: a facial steamer. After being treated to a facial many years ago that used a lot of steam, I began to look for one after being very satisfied with the results. My pores just opened up and accepted whatever was being inserted into them or pulled out of them. My skin was sooo smooth and plump and soft and just yummy! After scouring Amazon, I settled on the Kingdom Cares Nano Ionic Hot Mist Facial Steamer.
The first word that comes to mind about my skin in this photo is 'decrepit.'
Sooooo much better! You can actually see 👀 the difference in texture.
My skin type
Oily and imperfect. I have fading dark acne scars and tiny icepick scars on my cheeks.
What it's supposed to do
Softens skin, opens pores, and moisturizes.
How I use it
Fill the reservoir with water and turn it on. I let it run once before I used it for the first time. When I first got it, I used distilled water only. After I ran out of that gallon, I just used regular water from the tap and that was fine. A word of caution though: DO NOT PUT ESSENTIAL OILS IN HERE. I did as a test, even though it specifically says not to, and the canister the water goes in cracked and I had to get a whole new steamer.
You want to be sitting at a desk or something similar when using this steamer. The steam shoots out, maybe at a 45 degree angle, positioned straight for the face. I do find that I need to be relatively close to immerse myself in the steam, and occasionally turn my head from side to side to ensure I get everything – your common sense will tell you when you are too close. This is a good time for me to catch up on my shows as well; every time I use my steamer I immediately think of the show Into the Badlands because I binged watched an entire season based on my scheduled facials.
Here's a sample of an acid-heavy, daytime skincare routine I use with this steamer:
Cleanse
First Aid Beauty Skin Rescue Deep Cleanser (review forthcoming)
Exfoliate + Steam
AHA 30% BHA 2% Peeling Solution (reviewed here)
Before applying, I steam my face until the water runs out (15 min), apply and rub in for about five minutes then sit for another 10 and wash off. You will definitely feel the tingle under the steamer.
(Refill Steamer)
Tone + Steam
Ren Ready Steady Glow Daily AHA Tonic (reviewed here)
Alpha H Liquid Gold Rose Toner (reviewed here)
The Ordinary Marine Hyaluronics (review forthcoming)
The steamer is going the entire time at this stage. If you are sensitive to acids, you may want to make some substitutions here and opt for moisturizing toners instead.
(Refill Steamer)
Serum + Steam
The Ordinary Lactic Acid 10% (reviewed here)
I rub this into problem areas, like my cheeks, still underneath the steamer.
Moisturize + Steam
Goodal Lasting Water Oil (review forthcoming)
(Refill Steamer)
Hada Labo Gokujyun Alpha Milk (reviewed here)
Here is where you really start feeling the effects of all your work. I press the Goodal Lasting Water Oil into my skin rather than rub it in and wait a few minutes before I move on to the Hada Labo Alpha Milk. I spend more time under the steamer with the Alpha Milk because any blackheads I have get melted away!
Sunscreen
Supergoop Defense Refresh Setting Mist (reviewed here)
Time: At least one hour. If I incorporate an additional wash off mask and a sheet mask, the facial can take up to two hours, so I always do these facials on the weekend.
How long I used it
I have had this device just shy of two years.
What I like about it
My skin feels AMAZING after I use this. I can be using the slackest skincare product and this steamer will make it seem like it's heaven! I love the serenity it gives me; even though I'm not actually at a spa when I use it, it still feels very luxurious and calming. I love how easy it is to use, too. In addition to a facial steam, you also get a nice lip treatment, and if you position yourself for it, a nice neck steam as well.
What could be better
With this particular steamer, there are a few things that could be improved. Firstly, I have to refill the water tank at least four times during my facials, which generally last one hour. So with that, you get 15 minutes of steam for one canister of water. I do wish it lasted a bit longer but for the size of the steamer, I totally get why it doesn't (it's just science). I also had a problem with the on/off switch; it recently stopped clicking on so I took it off and I now click it up with tweezers. Since it's almost been two years, I figure that's wear and tear. For reference, I have had whole laptops that die after three years. The steamer was so affordable, I don't feel annoyed buying another and I still recommend it.
Joy Factor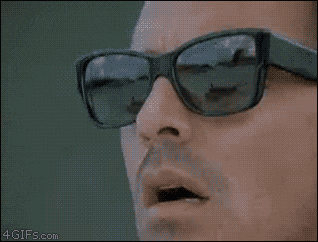 Where to indulge
-XX

If you enjoyed this post, you should add me on Bloglovin so you never miss another.